The Family Holiday - Holiday Home v's Hotel Room
Hotel Room v's Holiday Home in Madeira
From experience you probably know what happens after check in: There's the excited bed jumping which gives way to "I'm Hungry" or "I'm bored" and of course the inevitable "when are we going home?". None of which you want to hear - A hotel room with a junior bed in the corner just might not be the happy family holiday moment, you had been hoping for.
Back in the old days when you just had yourself to worry about you might have been happy in any number of situations. In-fact it's probably something that you didn't really take that much notice of. Fast-forward to traveling with children and everyone's holiday and happiness depends on where you choose to spend your time and how closely that time and place is matched to your own home environment.
Hotel Time
Back at home the nightly bedtime ritual means getting them all tucked up with their favourite toy and blanky at the same time night after night. You then close their door over and allow them to drift off into dreamland. Hotel rooms, on the other hand involves getting their head down in the corner of an already tight room while you both whisper your way through a bottle of wine or tiptoe to the half fridge which lets be honest doesn't really allow you to store a decent bottle or even that half eaten baguette that you bought for lunch and are now keeping for an evening snack. You could of course also make a den in the bathroom and spend the rest of the night in the only room where it's safe to turn on the light. You have options!
Bright and Early
So, you've had a great sleep only to be woken at crazy o'clock because the little 'uns want breakfast. Here starts another holiday ritual. No putting the kettle on and a slice of toast in the toaster. No, that's too easy. Everyone needs to get dressed and get out the door, share "good mornings" and pleasantries with the staff, avoid the reps who, are trying to sell you yet another day trip, find the elevator…. (Get the picture?) and all this before anyone gets to eat toast.
Holiday…. Home is where the heart is!
Staying in a holiday rental property, the huge advantages for families start to impact your holiday very quickly and clearly. Just like home, sleeping and living are separated. There may even be specific child friendly rooms or kids playing areas but there is also a living room area, which allows the adults some evening relaxation time. A kitchen…. A KITCHEN!! We're not suggesting that you sit in every night cooking Sunday roasts although that is an option if this is your thing but the real beauty of having a full kitchen is breakfast, lunch and believe it or not luggage allowance. A kitchen allows you to crawl out of bed in the morning, snack with the kids when it suits, not worry about spending out on evening meals or lunch because you can make both or either at home. With luggage - When packing for a hotel you take everything you could possibly need for your stay, which if you have kids is almost everything you own. But hey, in a holiday home you have your own washing machine. Kids jump about crazy and throw up – No problem. Fall down a hill and are now covered in mud – No problem. Your new bottle of fake tan splits in your bag on the way over and hubby has 20 brown T-shirts – No problem.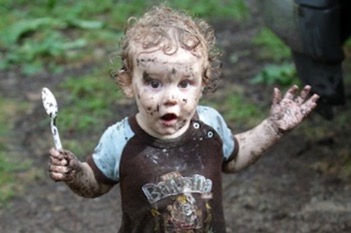 Space to move
The space difference between a hotel room and holiday home is huge. An average hotel room is around 150-175 sq. ft. compare that to a 2-bedroom property in Madeira averaging at 1062 sq. ft. A holiday rental property allows you to sit on the balcony having your breakfast while the kids, having wolfed down their cereal, sit on the sofa with their Gameboy or whatever other new device they can't take their eyes off.
So I can hear you all shouting "what about the pool!" Well that's another great thing about holiday rental properties in Madeira there is such a huge variety of different homes to match every different family needs and many have their own or shared swimming pools.
The Crunch - Pricing
So looking at the pricing of these hotel and holiday home stays we see something surprising! The price of an average hotel room in let's say, Funchal for a family of 4 in August 2014 – (data from Hotels.com)
5 Star hotels in Funchal – Average price - £3609
4 Star hotels in Funchal – Average price - £1005
3 Star hotels in Funchal – Average price - £702
2 Star hotels in Funchal – Average price - £648
Do your teenage kids want a separate room? That'll be even more thank you.
A holiday home in Funchal will cost you almost 50% less than that of a 2 star hotel. Which is huge for a family of four. It leaves you a great deal more money to actually spend enjoying yourselves - Get someone else to make the Sunday roast why don't you!! You could maybe even have that second holiday you dream of with that kind of saving.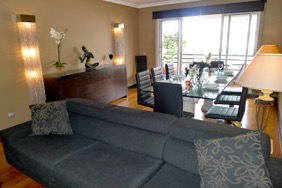 Monumental Palace Apartment - Sleeps 12
Bay View Home - Sleeps 8
Plaza Apartment - Sleeps 4
Our
Monumental Palace Apartment
and
Bay View Home
offer great value in Funchal or maybe you prefer the more laid back approach or your kids are slightly younger then why not try our Plaza apartment in Canico. All have 2 bedrooms plus, Full kitchens, Free Wi-Fi, Cable Television and Free Parking plus our
Plaza Apartment
and Our Monumental Apartment have great swimming pools and family areas.
How can Holiday Home Madeira help?
We understand that during that travelling and arrival period, parental victories are pretty much non-existent that's why its time for you to think Holiday Home over Hotel Room. There are many kid friendly rental properties in Madeira and we are only too willing to point you in the right direction and although Madeira Island does not have many white beaches it does have enough daytime activities to keep kids occupied and busy but of course the real secret is at night when tired worn out parents get to relax and enjoy that one week they have waited for all year, without having to whisper.