10 free things to do in Madeira
Levada Walk
Madeira is extremely well known for its impressive system of aqueducts that were built between the 1400's and the late 20th century. They are used by the locals to ferry water from the mountains to their farmland and are also used as pathways for thousands of walkers that come to the island.
Many of the Levadas can be followed with little or no walking experience but there are also many, which are dangerous and require proper footwear and a good knowledge of extreme walking. So please make sure you do your homework before you embark on one of Madeira's favourite past times – more about
Levada Walking in Madeira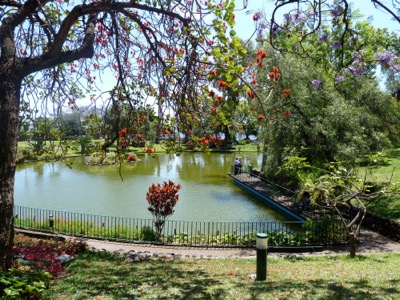 Chill Out in Madeira's Gardens
There are many gardens in Madeira that are open to the public for free and are used by many locals as relaxing, reading and breathing areas throughout the Island. Funchal city has many such parks notably Santa Catarina Park which is smack in the centre and overlooks the Funchal harbour. This city park is perfect for a day of quiet contemplation and people watching. You could also pack a lunch to eat on the grass while reading your favourite author. The park also boasts its very own live web cam so you can wave to your loved ones while sitting in the sun…. we love that! –
See live web cam
See Funchal Firework Display
During the month of June, Funchal hosts the annual Atlantic Festival, which sees a number of countries compete to host the New Year firework extravaganza. To do this they show their respective displays every Saturday night during the month of June to the public and local council who then have to decide who has produced the best show and who will win the accolade of becoming this years display providers.
The public line the streets on a Saturday evening just by the harbour to see this amazing display played out before their eyes and best is…… it's all free.
iscover Madeira - Atlantic Festival Madeira June 2014">See our Atlantic Festival Blog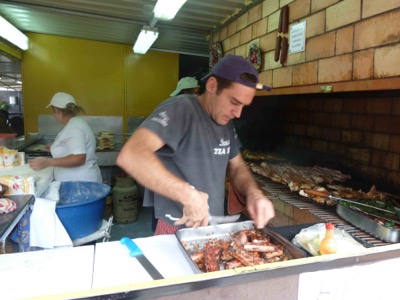 Check out the Market in Santo de Serra
Every Sunday – Santo de Serra hosts a food, clothes and everything else market. It's a great day out to the North East of the island if you haven't already been. Most of the stallholders allow you to sample the local produce and wine. But be careful as some of the local spirits can leave you breathing fire…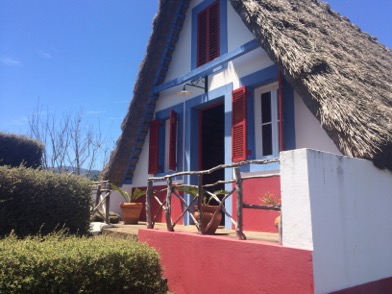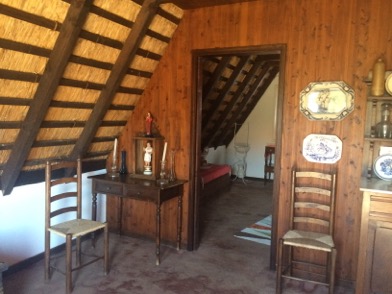 See the Santana Houses
While at the market why not pop into the nearby town of Santana, Madeira. When you arrive you will not only be blown away by the picturesque landscape and views but you will see their beautiful little triangle houses known as "Palheiros". These are traditional farming homes that are still used to this day. There are many painted red, white and blue with beautiful thatched roofs and there are even some that you can enter and have a good look around for free. It's amazing to see how others live…
Photograph Ponta de Sao Lourenco
On the South east coast of Madeira lies the area known as Sao Lourenco Point. This is an outstanding area of beauty and is a great place to get the camera out and take a landscape shot like no other. The rugged coastline and the battering of the sea against the cliffs, either side, make an amazing backdrop for any keen photographers out there. Top tip - Take a jacket, it gets mighty windy around there.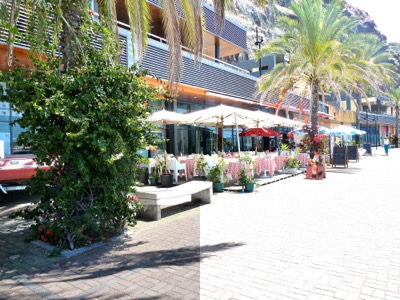 Family Beach at Calheta
Calheta beach is one of the biggest imported white sandy beaches on the island. Madeira's beaches are known to be mostly volcanic rock and black sand but this gem is great for taking the kids to build sandcastles or even just for a laze by the sea on a comfortable beach. There are also many eateries and shops around the beach area so it's a great place for a free day out in Madeira.
Swim in the Porto Moniz Lava Pools
Porto Moniz in the North-West of the island is known for its rugged coastline and its natural rock pools that have developed over thousands of years. These rock pools have been organised so that locals and tourists can swim and enjoy the stunning panoramic views and serene atmosphere. In the summer months the water is relatively warm but if the sea to too rough you will not be allowed to swim. Even if you don't get to swim the coastline and pretty town of Porto Moniz are enough to keep one entertained.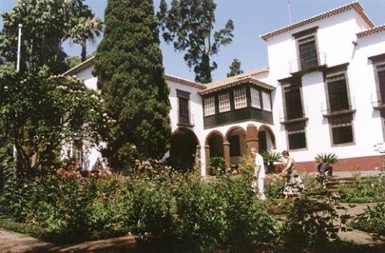 Quinta das Cruzes - Manor Estate of the crosses
This fabulous art museum in Funchal is one of the most exclusive museums in Madeira. This Manor house is home to amazing collections of silver, Porcelain, glazed pottery, marble, antiques and filigree that were once owned by two private collectors, John Wetzler and Cesar Gomes. This collection aims to show the visitor how it was to live like a lord in Madeira in years gone by.
The Estate gardens are also worth a visit and offer an abundance of sub tropical flora and beautiful views. Afterwards you could combine this trip with a visit to the convent of St Clare or Santa Clara Monastery.
Miradouro da Eira do Serrado – The Viewpoint at Nuns Valley
If views are you thing then make sure you visit the viewpoint at Eira do Serrado. After parking the car you have a 10-minute walk around the side of the mountain before you reach this breathtaking viewpoint. The view is 1053 meters high above the small town known as Nuns Valley or locally as Curral das Freiras. The view seems almost like a movie backdrop, it really is quite stunning and well worth the visit. Look out for the wonderful fragrant smell of eucalyptus as you journey up to this idyllic spot.