27/04/23
Madeira is a stunning archipelago located in the Atlantic Ocean, about 1000 km southwest of Portugal. Known for its breathtaking landscapes, temperate climate, and rich culture, Madeira attracts visitors from all around the world who are eager to experience its unique beauty.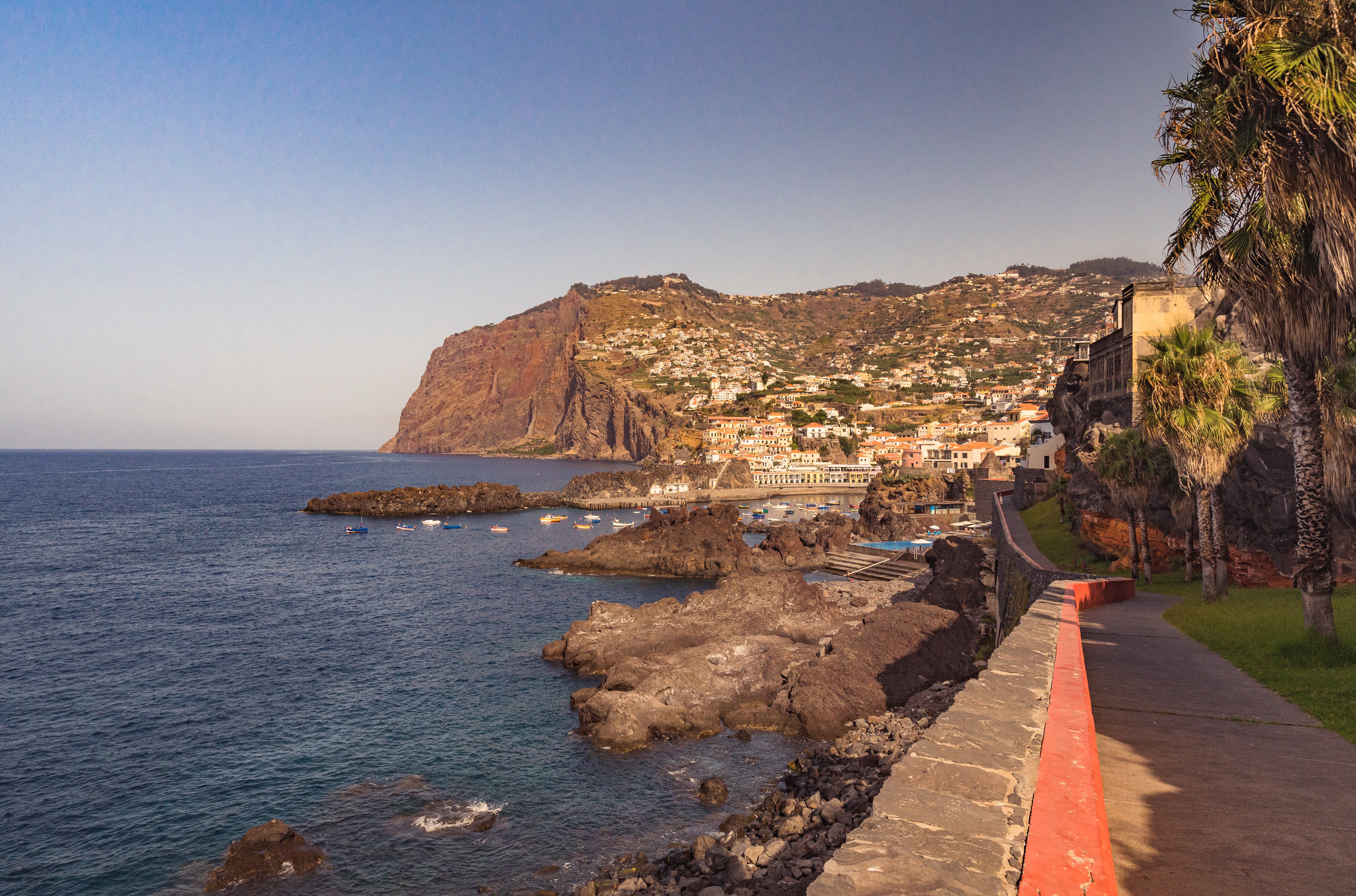 Madeira comprises two main islands, Madeira and Porto Santo, along with several smaller islands. The island of Madeira, the largest of the group, is known for its rugged terrain, volcanic peaks, and lush forests. The island's interior is dominated by the imposing Pico Ruivo, which rises to a height of 1,862 meters and offers spectacular panoramic views of the surrounding landscape.
The island's coastline is equally impressive, with dramatic cliffs dropping straight into the sea and secluded coves with crystal-clear waters perfect for swimming and diving. One of the most popular coastal attractions is the Cabo Girão Skywalk, a glass platform perched over a 580-meter drop, offering a thrilling experience and stunning views.
In addition to its natural beauty, Madeira is also famous for its rich culture and history. The island has a long and fascinating history, which is reflected in its architecture, art, and traditions. Visitors can explore the island's many historical sites, such as the stunning Funchal Cathedral, built in the 15th century, and the charming old town of Funchal, with its narrow streets, traditional houses, and colourful markets.
One of Madeira's most famous traditions is its unique wine, which has been produced on the island since the 15th century. Madeira wine is known for its complex flavours, ranging from sweet to dry, and is used in cooking as well as drinking. Visitors can take a tour of one of the island's many wine cellars and sample some of the finest wines Madeira has to offer.
Madeira is also a paradise for foodies, with a rich and varied cuisine that reflects the island's cultural influences. Seafood is a particular highlight, with fresh catches of tuna, swordfish, and squid on offer in many of the island's restaurants. Local specialties include Espetada, skewered meat cooked over an open flame, and Bolo do Caco, a delicious bread made with sweet potato and served with garlic butter.
In conclusion, Madeira is a stunning archipelago that offers a unique combination of natural beauty, rich culture, and delicious cuisine. Whether you're looking for adventure, relaxation, or simply a break from the hustle and bustle of daily life, Madeira is the perfect destination. With so much to see and do, it's no wonder that Madeira is one of the most popular tourist destinations in the world.
30/01/16
Carnival Lights Up Madeira in February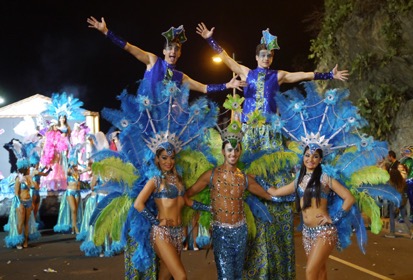 One of the most exciting celebrations of the year in Madeira, Portugal will be taking place in February. From the 3rd to the 10th of February the celebrations will take the form of a great parade of floats as well as thousands of people dancing and making music in the streets. It is thought that the Brazilian Carnival can be historically traced back to this colourful and crazy event.
Read More...
01/04/15
The Atlantic Festival
For a number of years now Madeira has been supplementing its magnificent new years eve, fire work display with a mid year competition that determines which competing country will be chosen to light up the sky for its forthcoming new year display. This takes place every Saturday in June and is combined with a full calendar of arts and musical events.
Read More...