28/04/23
The Flower Festival, or Festa da Flor, is a popular event that takes place annually in Madeira, a Portuguese archipelago in the Atlantic Ocean. The festival celebrates the arrival of spring and the blooming of flowers, which are abundant in Madeira due to its subtropical climate.
The Flower Festival usually takes place in the month of May and lasts for several days. The main event of the festival is the Flower Parade, which features elaborate floats decorated with a variety of colourful flowers. The floats are paraded through the streets of Funchal, the capital city of Madeira, accompanied by music and dancing.
In addition to the Flower Parade, the festival also includes a number of other activities and events, such as flower exhibitions, concerts, and traditional folklore performances.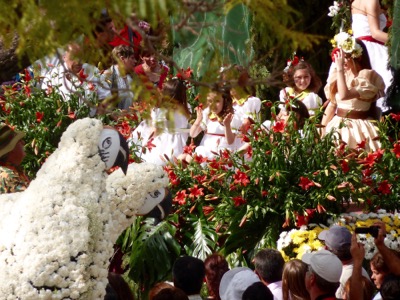 The festival is a great opportunity for locals and tourists alike to experience the beauty and culture of Madeira.
Overall, the Flower Festival in Madeira is a vibrant and colourful celebration that showcases the island's natural beauty and cultural heritage.