Calheta Beach
Calheta beach Madeira, is roughly 60 minutes by car from Funchal airport. Although it is possible to get there by local bus I wouldn't recommend it. Otherwise you could be spending most of your first day trying. If you decide on a taxi then its something I would pre book before hand, as this could also be costly or there's local transfers with R&N Transfer services
(see here)
and of course the most popular method, Car hire
(See here)
. Driving in Madeira and especially to areas like Calheta and Canico
(See previous blog entry)
is really straight forward these days. Years ago on the old roads (when I say years, I mean around 10 ) it could be quite a hair-raising experience especially for those who are not really used to hairpin bends while hanging off vertical mountain sides, but now that the newer roads have all been opened up it's a pleasure to drive on the motorway or Via Rapida as its known in Madeira. Just keep to the right hand lane and stick to the speed limit and you'll be fine.
Calheta is now best known for its sandy beach. This was imported as Madeira originally only had pebble beaches. The beach is shaped like two horseshoes and is a great place to be in the summer. The beach area also comprises of a number of small bars and restaurants, which have great lunch deals and the obligatory Cervejas. (beers) Its also a great place to sit around and people watch, read a book or watch the boats and yachts that come in and out of the harbor from the crystal clear waters of the Atlantic Ocean.
Calheta, Arco de Calheta, Calheta Beach
The area of Calheta, Arco de Calheta and Calheta Beach are spread over 120 square kilometers and are known not only for the beach but for the huge cliffs and rolling hills that are popular with hill walkers. It is also home to the sugar cane factory that was founded back in the early 1900's and still produces Honey, Honey Cake, (Bolo de Mel) Aguardente (Sugar Cane Rum) and Poncha. If you like trying local specialties when you're on holiday then Poncha is one to try. Poncha is a liquor produced from sugar cane and believe me, it will put hair on your chest. The drink is prepared with lemon juice, honey and Aguardente or for the cowards like myself you can also have it with fruit juices, such as orange or passion fruit.
Other points of interest are the arts centre of "Casa das Mudas" which host a number of local art events.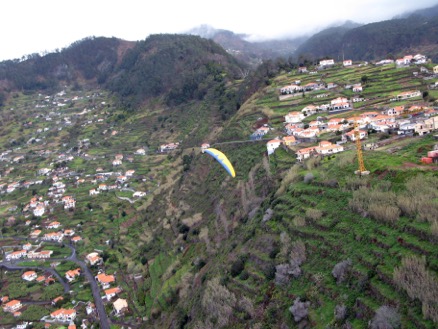 I would recommend Calheta to young families who like the idea of being able to play by the beach all day with the kids and still be able to pop to the bar. Its very popular with the locals in the summer months so it can get quite busy.
Pros- Best beach on the island, Dramatic Scenery.
Cons – After the beach there is not much there
Holidays for – Young Families, Early to bedders